Nightrage Album
Nightrage News
Metal Music News
2019
has already been absolutely insane for new music. We've seen heavy hits from German Thrashers Dust Bolt, the return of Swedish metallers In Flames, and a strange mix of metal hip hop from Bring Me The Horizon. Now, NIghtrage have just destroyed our expectations for powerful new heavy metal music in 2019.
Their new single 'The Damned' is an instant wall of heavy metal chaos. It's brutal, relentless and so far the heaviest metal track to be released in 2019. It has a fresh sound mixed with intense production that is seriously lacking from many bands right now. And Ronnie Nyman's vocals…..holy shit!
Nightrage combine melodic riffs with heavy metal vocals and an iconic, anthemic, classic metal sound to perfection. They sound angry, ambitious, and relentless. They've taken elements from Metallica, Iron Maiden, Killswitch Engage, and even Rammstein to create their new, defined, unique sound for their upcoming new album, 'Wolf To Man' which is set to be released 29 March 2019.
"Humans have given up on living for real and now just live for next cheap thrill not giving a shit how to make it to the next day. It's more important to have many "likes" on social media then it is to take care of or interact with the ones living around you. We and our bodies are just empty shells now loosing the last of our damned souls to the cheap thrill of fake life online. It's our own fault. Hate us and blame us. We are the damned!" - Nightrage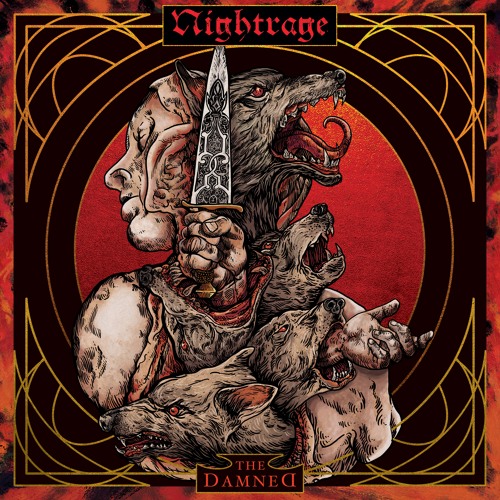 Popfunk AC DC Powerage Tour Detroit 1978 Live at Cobo Hall T Shirt & Stickers
Official exclusive custom, collectible, and 100% authentic die-cut stickers come with every shirt.
AMAZON.COM
SENNHEISER URBANITE XL WIRELESS
The bass-driven club sound of the URBANITE XL WIRELESS still retains excellent clarity through the entire frequency range.
Sennheiser.com