Download festival 2019
Download festival 2019 Line Up
Download
festival 2019 have announced the first round of headliners and main acts to grace the world famous Donnington Stage. Download festival 2019 takes place between 14 and 16 June 2019 in the UK. Def Leppard will be playing 'Hysteria' in full at Download festival 2019.
What band's are playing Download festival 2019?
Def Leppard, Slipknot, Tool, Slash Feat. Myles Kennedy & The Conspirators, Die Antwoord, Whitesnake, Rob Zombie, Trivium, Amon Amarth, Carcass, Delain, Tesla, Skindred, Underoath, Opeth.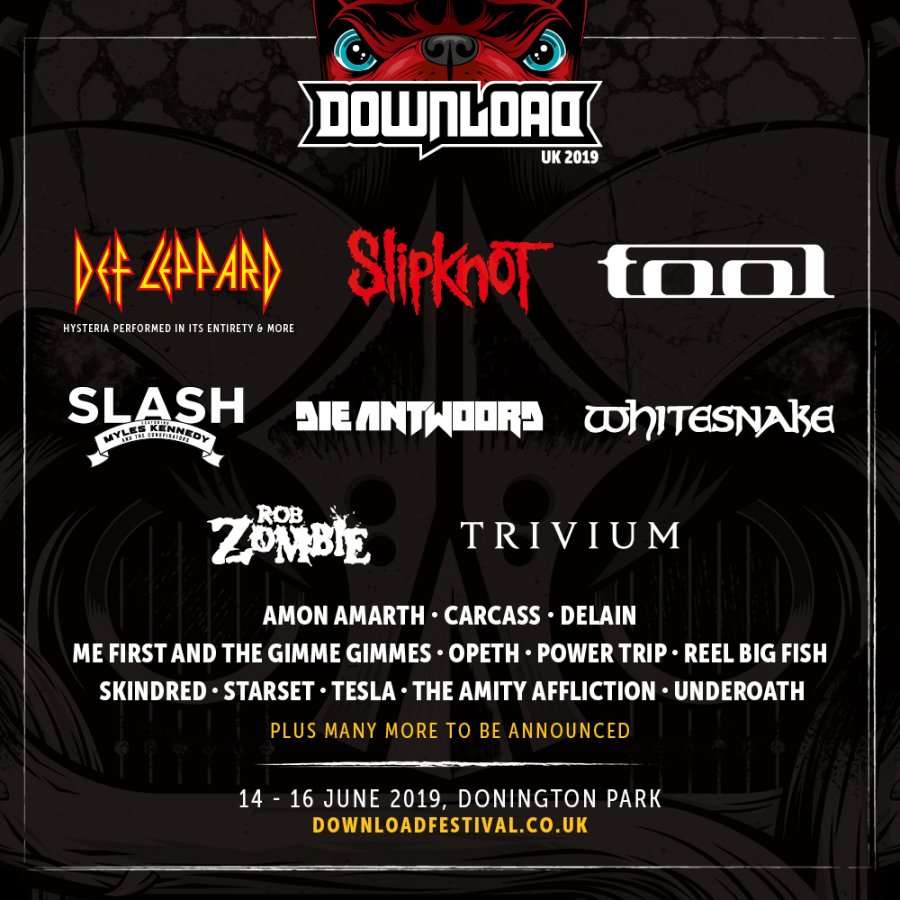 WATCH / Download Festival 2019 Line Up Announcement
Announcing Def Leppard, Slipknot and Tool as the headliners for Download Festival 2019. Also on the Download Festival 2019 line up are Slash Ft. Myles Kennedy and The Conspirators, Whitesnake, Trivium, Rob Zombie and Die Antwoord.
Follow our Spotify channel for the very best in new #ROCK and #METAL
Popfunk AC DC Powerage Tour Detroit 1978 Live at Cobo Hall T Shirt & Stickers
Official exclusive custom, collectible, and 100% authentic die-cut stickers come with every shirt.
AMAZON.COM
SENNHEISER URBANITE XL WIRELESS
The bass-driven club sound of the URBANITE XL WIRELESS still retains excellent clarity through the entire frequency range.
Sennheiser.com